Drug and Alcohol Rehab in El Cid
Evidence-Based Alcohol and Drug Rehab in El Cid
El Cid Florida Alcohol & Drug Rehab
Drug and alcohol rehabilitation, sometimes called drug rehab, is the first step toward sustainable long-term recovery from drug and alcohol addiction. Take that first step at our El Cid addiction treatment center.
Substance use disorder is a multifaceted illness that impacts people on several levels: physically, psychologically, socially, physiologically, and spiritually. As a result, therapy for such a deeply ingrained illness must be comprehensive. Simply addressing the bodily dependency is insufficient since the underlying reasons and consequences of the addiction will persist.
Our approach to addiction treatment is founded on holistic, all-encompassing care. The "biopsychosocial" approach is the name given to this concept. This entails treating the complete individual to ensure that all of the underlying causes and consequences of the addiction are addressed and rectified. Individuals are given the skills they need to make a full recovery to a happy, healthy, and sober way of life.
El Cid Drug and Alcohol Detox
When a person is dependent on alcohol or drugs, they will frequently need to go through a detoxification (detox) treatment as the first phase of treatment.
People's bodies become accustomed to having these chemicals in their systems as a result of alcohol or drug addiction. When these drugs are gradually lowered and eliminated during detox, the brain must adjust to the abrupt decrease in these compounds. This usually results in a series of unpleasant sensations known as "withdrawal symptoms."
Our detox protocol is designed to reduce the negative impact of withdrawal symptoms while also making the experience as safe and comfortable as possible. Detoxification that is medically aided and supervised by qualified professionals is the most successful. This is done at our specialized El Cid detox center under the supervision of physicians, nurses, and other healthcare experts. 
Attempting to detox at home is seldom successful, and people are likely to endure needless withdrawal symptoms and begin to feel dejected as a result of repeated failed efforts.
El Cid Residential Addiction Treatment Program
Following detox, you will be transferred to your residential treatment phase, where you will engage in therapeutic rehab programs and activities. Inpatient drug rehab activities at 1 Solution Detox El Cid treatment center include: group therapy, individual addiction counseling, dual-diagnosis mental health services, optional 12-step meetings (including Alcoholics Anonymous), nutritional services, and holistic treatment methods like yoga and acupuncture. 
Our drug and alcohol addiction treatment program in El Cid is founded on research, evidence, and our knowledge of what works best in assisting people to become and remain clean and sober. We continue to improve and expand the use of evidence-based treatments in order to provide our patients the best chance of long-term recovery from drug and alcohol addiction. These treatments include cognitive behavioral therapy, dialectical behavioral therapy, mindfulness based cognitive therapy, and medication-assisted treatment regimens.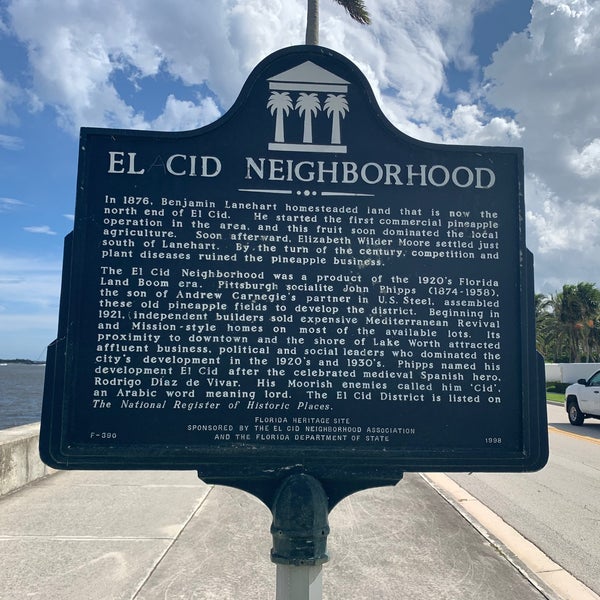 "One solution detox is truly a blessing for anyone suffering from addiction. Every staff member is incredible caring and knowledgeable. They only want to help you and nothing more. Gerard James had never met me a day in his life but time I called,and he picked up, he treated me like family. You join a family at one solution detox. Thank you for everything"
Rehab is Covered By Insurance
Insurance can cover up to 100% of treatment center costs. We accept most health insurance plans. Contact us for a free insurance verification.
We Accept Most Insurance.
Addiction Treatment Center Near El Cid
When searching for an addiction treatment center in El Cid, it is important to consider what kind of treatment that you need. For many people struggling with substance abuse, co-occurring mental health conditions like anxiety, depression, PTSD, and schizophrenia complicate their ability to recover successfully. At 1 Solution Detox, we offer dual diagnosis addiction treatment that is designed to help clients recover from their drug and alcohol abuse, as well as their diagnosed psychological illnesses. Our program helps patients recover from all of the following, and more: 
Alcoholism & alcohol addiction

Benzodiazepine (Xanax, Klonopin, Valium, etc.) Addiction

Cocaine addiction

Heroin addiction

Marijuana addiction

Methamphetamine addiction

Opioid & opiate addiction

Prescription drug addiction

Suboxone addiction
Frequently Asked Questions About Drug Rehab and Alcohol Rehab
1 Solution Detox - West Palm Beach Drug Rehab
Getting Into Rehab in El Cid
To begin the addiction treatment intake process, you must first complete an assessment called an addiction evaluation. The addiction evaluation is a key component of the rehabilitation process. Addicts and alcoholics are typically reluctant to be honest about their drug use. This is a component of the core psychology of addiction, and it is amplified by concerns of punishment and criticism from loved ones.
Gaining trust and breaking through that guarded character is required for the evaluation procedure. The individual must detail their substance use patterns as well as the mental health symptoms that plague them. These evaluations can be done over the phone with one of our treatment center admissions coordinators. 
Our admissions staff will collect your health insurance information once they have a better understanding of what is going on and who is involved. Verification specialists will next handle any necessary pre-authorizations and explain to you what your patient's financial responsibilities may be. 
Once you have been financially and clinically authorized for our drug and alcohol rehab center in El Cid, our staff will assist you in scheduling your admission and overcoming any potential obstacles such as communicating with your job or family. If you are ready to make a positive change in your life, give us a call now to learn more about why we are a reputable addiction treatment center in El Cid.