Drug and Alcohol Rehab in Palm Beach
Our Private Alcohol and Drug Rehab in the Town of Palm Beach, 33480, is your go-to addiction treatment center
Palm Beach, Florida Alcohol & Drug Rehab
If you or someone you love is struggling with alcohol or drug addiction, it is important to find them the best addiction treatment center in Palm Beach, 33480 for their needs.
The Agency for Healthcare Research and Quality has released research on the effectiveness of drug and alcohol rehabilitation centers that shows that the most effective drug rehab programs have a combination of education, counseling, therapy and relapse prevention techniques.
The study also found that counselors in these inpatient addiction programs provide better services than physicians who conduct outpatient substance abuse treatment. This is one reason why inpatient drug and alcohol rehab centers have become more popular over the years. Our treatment programs are designed around evidence-based techniques that are proven to be effective in treating mental health conditions including substance use disorders.
Our alcohol and drug rehab program near the city of Palm Beach addresses drug abuse through several phases: detoxification, residential treatment, and aftercare (which can include partial hospitalization programs [PHP] or intensive outpatient programs [IOP].)
City of Palm Beach Drug and Alcohol Detox
1 Solution Detox provides high quality addiction medicine to alleviate dangerous and uncomfortable withdrawal symptoms. Regardless of your drug of choice, we have a treatment plan that will work for you.
Each substance has its own detox process. The most successful detox for many drugs is to taper similar medicines with a lower abuse threshold. This helps to ease the withdrawal symptoms associated with dependence.
At the same time, our doctors will prescribe "comfort meds" to help with the transition to recovery. Our health care professionals keep a careful eye on patients 24 hours a day, seven days a week to ensure that no one feels alone during this trying time.
We recognize that detox may be both emotionally and physically taxing, so we let patients go at their own pace. Until the body has healed, comfort and relaxation are encouraged. Following detox, we begin treating the underlying mental health issues. Traditional one-on-one and group therapy, as well as holistic treatment modalities like yoga and acupuncture, are used.
Palm Beach Residential Addiction Treatment Program
At the residential level of care, we begin treating the underlying psychological components that make it hard to quit drinking and using drugs. At our Palm Beach rehab center, we offer a range of therapies that address addiction as well as trauma, anxiety, depression, and other co-occurring disorders. We believe that drug and alcohol abuse is a symptom of a broader condition, so we aim to treat the whole patient. 
We encourage but do not force our patients to engage in recovery programs such as Alcoholics Anonymous. Each patient's road to recovery is unique, and we are here to support them. Relapse temptation is everywhere, so we follow up with our patients when they leave our treatment facilities. Rehab centers may only last 30-90 days, but our long term support for our patients lasts their lifetime.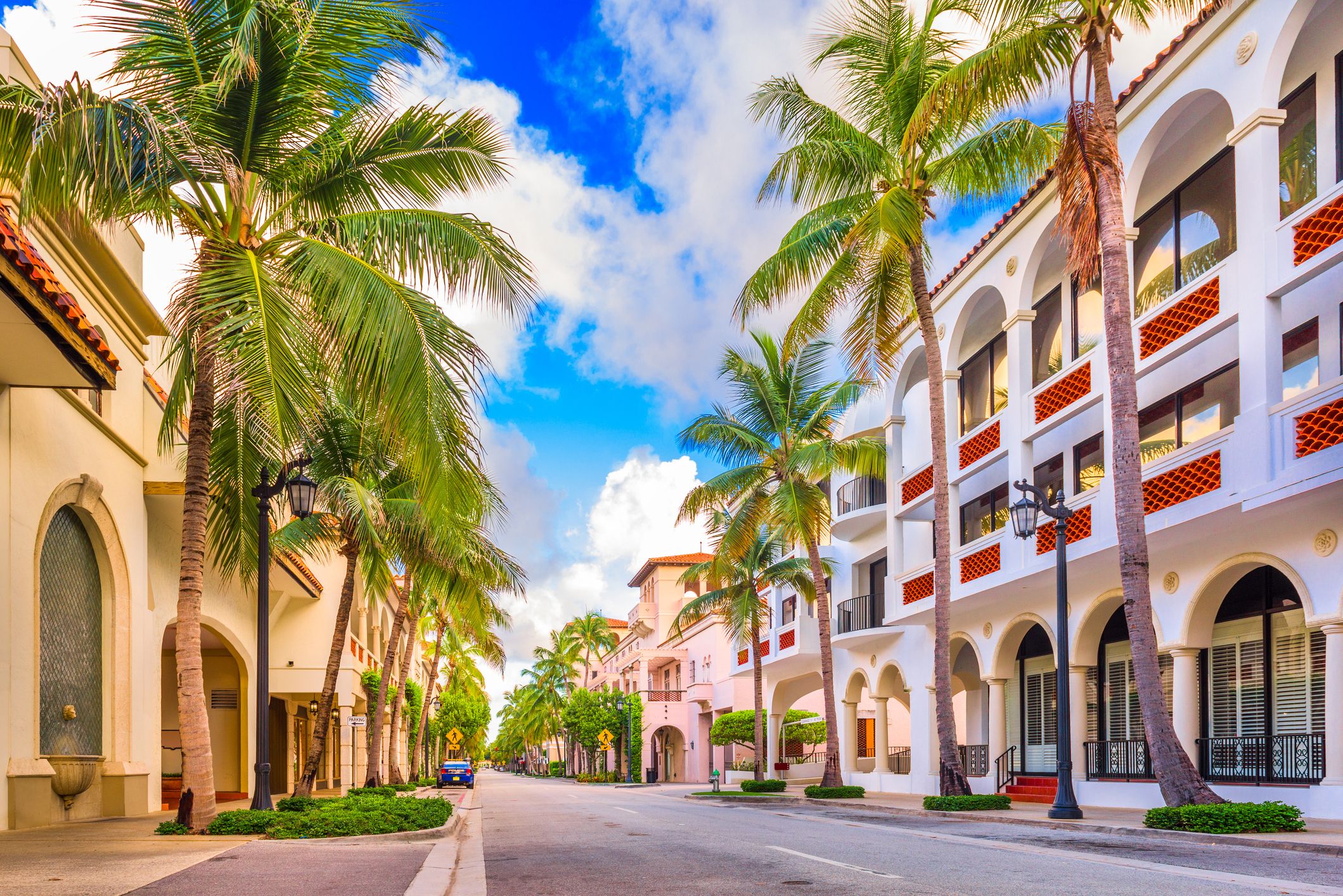 "They saved my life. Very caring staff that helped ease the process for me and am forever grateful for the change they have helped me make in my life. Thank you!!"
Rehab is Covered By Insurance
Insurance can cover up to 100% of treatment center costs. We accept most health insurance plans. Contact us for a free insurance verification.
We Accept Most Insurance.
Addiction Treatment Center Palm Beach
When it comes to addiction, the stakes are high. So, treatment must be effective. When comparing rehabs, it can be difficult to know what factors actually play a role in successful recovery. Our Palm Beach addiction treatment center puts patient care at the center of everything we do.
We believe that each patient's treatment experience should be as unique as their needs. Every amenity we offer at our rehab is designed to give patients a comfortable environment in which they can heal and grow.
We recognize that addiction can affect more than just the patient. Family members and loved ones are often hurt, and they too require healing. For this reason, our services are not limited to the patients who check into our treatment program.
We make ourselves available to provide compassion and assistance to friends and family members so that our patients return to a healthy environment outside the facility. Not only does this give our patients a better chance for success, but it elevates the quality of life for the entire family.
Today, it is hard to find anyone who can say that their life hasn't been impacted in some way by alcoholism and drug addiction. Our staff members reflect this truth. Every member of our team is honored to have the privilege of aiding someone's recovery. Because most have either been in the shoes of the patient or their family, they care deeply about providing effective drug and alcohol treatment.
Addiction is a matter of life and death – and that urgency is reflected in the way we treat our patients at our Palm Beach treatment center, located just northwest of Lake Worth Lagoon.
Frequently Asked Questions About Drug Rehab and Alcohol Rehab
1 Solution Detox - Drug Rehab Palm Beach
Getting Into Rehab in Palm Beach
The first step to getting into rehab for drugs or alcohol is to give us a call! Our admissions team is available 24/7 to provide you with any support or resources you may need to get the best addiction treatment in Palm Beach. If you are trying to get a loved one help, willingness is not a prerequisite. Our admissions counselors have intimate knowledge about addiction and can help you get your loved one to open up about their struggles.
Once our admissions team has an idea of what is going on and who is involved, they will collect your health insurance information. Verification specialists will then handle any pre-authorizations that may be necessary and explain to you what your patient's financial responsibility may be. Then our admissions counselors will complete an assessment of the individual who is looking for help with addiction over the phone. This assessment allows our clinicians to make an informed recommendation on a care plan that will meet your needs.
Once you are financially and clinically approved for our drug and alcohol treatment center in Palm Beach, our team will help you to schedule your admission and work out any potential hurdles like speaking to your employer or family. If you are ready to change your life for the better, give us a call today to learn more about why we are a trusted addiction treatment center in Palm Beach, 33480.